Since 2009 we have created thousands of Office templates and solutions. And held training and seminars for some of Sweden´s largest ang most demanding customers. We are proud that they continue to use us as a supplier year after year.
Our consultants are experts and have extensive experience of MS Office, training, development, and project management.
Templates and presentations
We develop functional, uniform and easy-to-use templates that make it easy for you to create professional documents that work throughout the organization.
We also develop our own functions that are integrated with your Office programs to make the work as simple and smooth as possible. One of our most popular solutions are template buttons that make it easy for you to find the templates directly in Word or Powerpoint.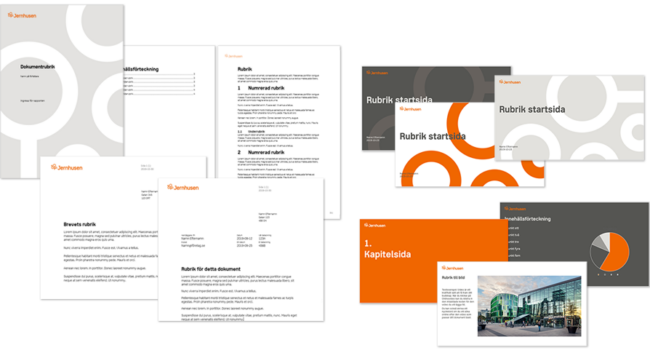 In addition to templates, we have developed office extensions, products to facilitate the work in MS Office. Some of our most popular extensions are the text library,  image library and asset library.
With the help of functions that we have developed, you can work in the various Office programs in a easier way. Most customers request a company-specific tab in their Office program that makes it easy for the employee to find the right one. In the video below, we show some examples of add-ons and features in PowerPoint.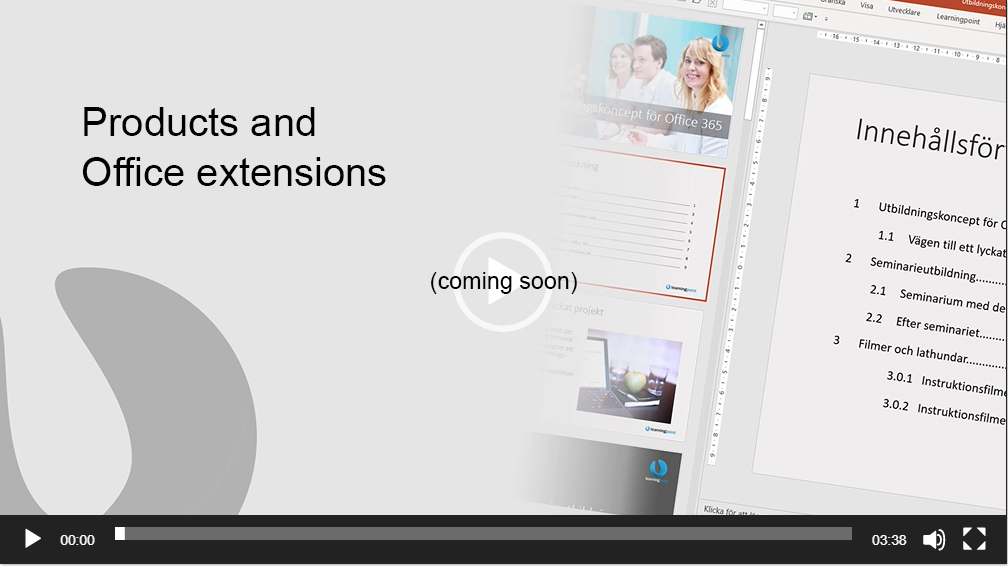 Sometimes it is easier and faster to learn new things by watching a film. We are constantly developing our film library and offer customized instructional films to you as a customer, but also general films such as Microsoft 365 intro, news in Excel 2016 and OneDrive for companies to name a few.
Here is an example of an introductory film for one of our customers that shows how to use their new templates.
To meet the accessibility requirements we can help you build templates that are adapted to meet the accessibility requirements. We can either create new templates or adjust your current ones. If you need help with training and adapting existing files to accessibility, we are happy to help.